Slide 1
Private Dementia Assessment London
Understanding dementia and dealing with the symptoms can be difficult. At Dementech Neurosciences, our team of private dementia consultants offer end-to-end services that our patients require, from diagnosis and family support to bespoke treatment and the necessary ongoing care.
Understanding dementia and dealing with the symptoms can be difficult. At Dementech Neurosciences, our team of private dementia consultants offer end-to-end services that our patients require, from diagnosis and family support to bespoke treatment and the necessary ongoing care.
At Dementech Neurosciences, our team of private dementia specialists offer end-to-end services to support our patients. From diagnosis and family support to bespoke treatment and the necessary ongoing care. Book a private dementia assessment today.
Choose our Dementia Package and save £485!
Available for a limited time.
Get a private dementia assessment today including a cognitive assessment, an MRI scan, a blood test and a consultation with a dementia specialist for £2,720.
Same Day Consultations
Dementech Neurosciences will provide patients with same day consultations whenever possible, giving you quick access to professional dementia support from the offset.
Quality Tests, Assessments & Scans
Diagnosis and treatments will sometimes involve tests and scans. In most cases, we can complete these within 2 days of the initial request.
Patient Advisor Consultations
We'll provide your bespoke treatment recommendations for your condition, following your initial discussion with an experienced  Patient Advisor.
Prices Starting at £485
Prices for an hour-long consultation start at £485. Each follow up appointment will cost £285. We always maintain full transparency about our costs.
Video Consultations Available
Video consultations  via Skype, FaceTime and WhatsApp are also available at Dementech for those who can not attend in-clinic appointments.
What is Dementia?
Dementia is not one single disease – it is an umbrella term for a number of different conditions that all affect the brain in some way. Since there are over 200 dementia subtypes, understanding and managing the specific symptoms can be difficult, which is why we provide bespoke, end-to-end support here at Dementech. The most common types of dementia are:
Treating Dementia: Empowering Lives and Enhancing Quality of Care
Dementia is most common in people over the age of 65, but it can affect people of all ages. Common symptoms include confusion, problems with speech and understanding, memory lapses and severe memory loss. In most cases, these symptoms gradually worsen as the disease progresses.
At Dementech Neurosciences, we offer one-on-one consultations with private dementia consultants. During these consultations, patients will have the opportunity to discuss all aspects of their individual treatment plans. Our professionals will ensure patients and caregivers are well informed and reassured at all times, from initial diagnosis right through to treatment.
Understanding Symptoms of Dementia: Recognising Signs of Cognitive Decline
There are approximately 200 subtypes of dementia, each with varying symptoms. However, there are a number of typical symptoms of dementia that are common across most of these subtypes. These symptoms of Dementia can include:
Memory loss
Increasing difficulty with activities that require planning
Becoming confused in unfamiliar environments
Difficulty finding the right words
Communication and language problems
Reduced ability to focus and pay attention
Difficulty with numbers and handling money
Changes in personality and mood
Choosing a Private Neurologist for Dementia: Why It's the Best Option for You
One of the main advantages of choosing a private neurologist for treating dementia is that you will see a neurologist every time you attend our clinic. Unlike other healthcare settings, where you may have limited interaction with a specialist, our private clinic ensures that you receive personalised care and attention from a dedicated neurologist with expertise in dementia. This consistent access to a neurologist allows for comprehensive evaluation, tailored treatment plans, and ongoing management of your dementia symptoms. With a private neurologist, you can have peace of mind knowing that your dementia care is in the hands of a trusted specialist who is fully committed to your well-being and dedicated to providing the highest quality of care.
The waiting times for new referrals are shorter and you are guaranteed expert attention. Private support also means you can contact our clinic directly if you have any concerns about changes in your condition.
Understanding Dementia: The Multifaceted Nature and Diagnostic Criteria
Dementia is a syndrome affecting higher functions of the brain, and there are a number of different causes. Cognitive decline, specifically memory loss alone, is not sufficient to diagnose dementia. There needs to be an impact on daily functioning.
The specialist (ICD-10) classification of dementia is as follows:
Memory decline. This is most evident in learning new information
Decline in at least one other domain of cognition such as judging and thinking, planning and organising etc., to a degree that interferes with daily functioning
Some change in one or more aspects of social behaviour e.g. emotional lability, irritability, apathy or coarsening of social behaviour
There should be corroborative evidence that the decline has been present for at least 6 months
Diagnosing Dementia: A Comprehensive Assessment Process for Effective Treatment and Care
There's no single test for dementia. A private dementia assessment is based on a combination of tests. Before an official dementia diagnosis, a specialist will:
Ask how and when your symptoms started and whether they're affecting daily life
Check whether any existing conditions, such as heart disease, diabetes, depression or stroke, are being properly managed
Review any medication you're taking, including prescribed medicines, those bought over the counter from pharmacies, and any alternative products, such as vitamin supplements
In cases where a diagnosis of dementia has been established, our expert multidisciplinary team will ensure to its utmost ability in treating the symptoms and prevent them from progressing further, hence improving the quality of life, emotional health and wellbeing of each individual.
Understanding Dementia Treatment: Managing Symptoms and Enhancing Quality of Life
At Dementech Neurosciences, we offer a multidisciplinary approach to treat the variety of symptoms involved with each dementia subtype. We have an in-house speech and language therapist, occupational therapist, dietitian, psychologist and psychiatrist to effectively manage cognitive symptoms. Our professionals can also offer guidance and support to caregivers who may be experiencing significant stresses.
In terms of specific treatments, there are a variety of drugs and medications to support the management of key symptoms. Common drugs include cholinesterase inhibitors and memantine, which is used to help regulate brain functions. Other medicines and medications may also be prescribed depending on the individual's medical history and experience of the symptoms.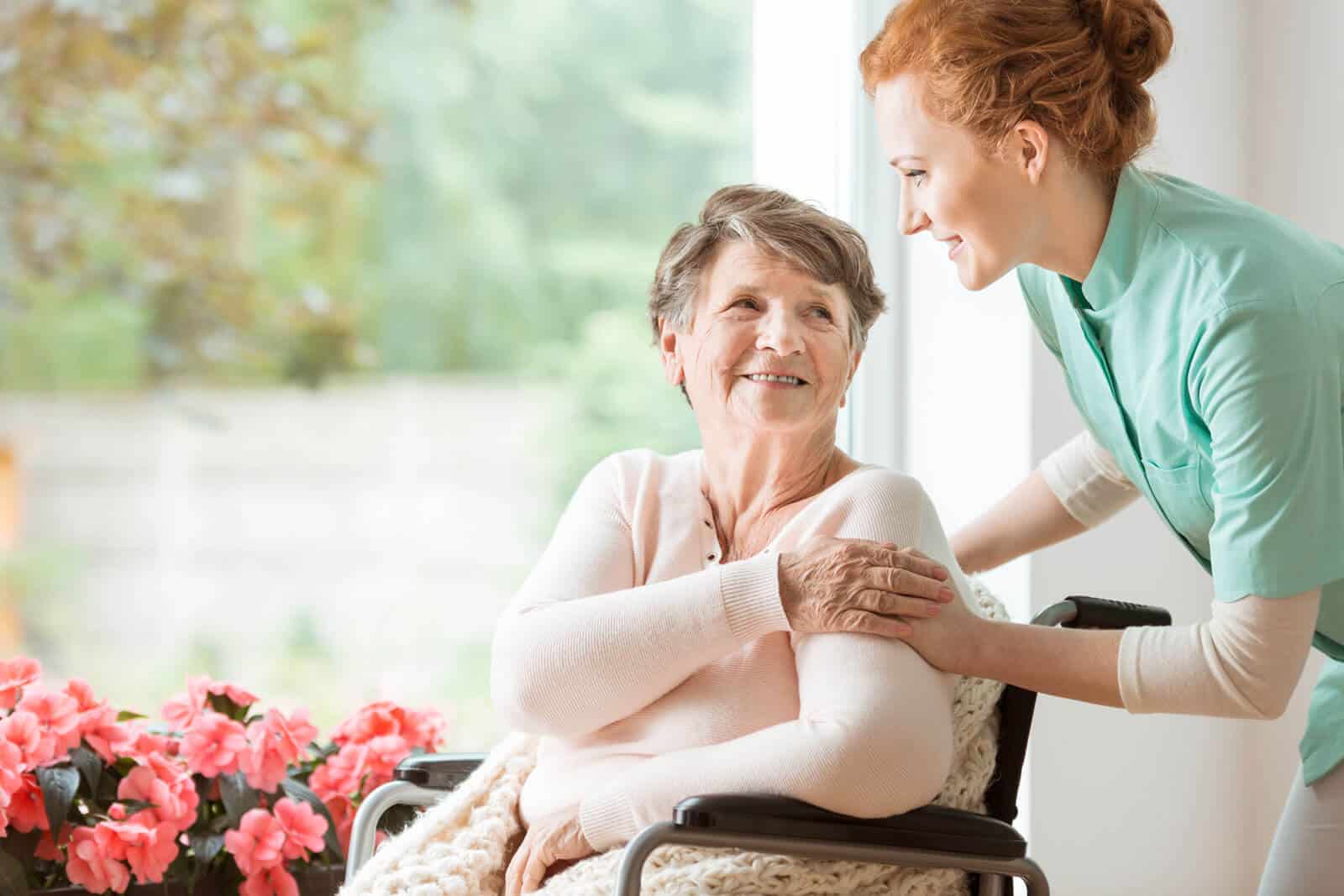 A Comprehensive Approach to Dementia Treatment
Enhancing Wellbeing through Personalised Care and Therapeutic Strategies
At Dementech, we also take a therapeutic approach when appropriate, recommending lifestyle adjustments, providing occupational therapy and encouraging caregivers to take an active role in modifying environments and establishing routines. Of course, the specific approach to each patient's treatment plan will always vary, taking into account a number of different personal factors.
Risk assessments, prevention strategies and tools are used within our dementia treatment plans, as it is far more efficient to prevent a disease from developing and worsening, rather than trying to treat it once it has progressed. We also offer the opportunity to participate in clinical trials testing novel pharmacological intervention, before they become available to the public, aiming to delay the progression of the disease.
The Dementia Diagnosis Process at Dementech
Consultation
Before any treatment plans are established it is important for our patients to have an Initial consultation with a specialist physician. During this consultation, patients can describe their experiences with certain symptoms and deliver an accurate picture of their medical history to the specialist.
Assessment
Following this, patients will have an appointment with a neuropsychologist in the Neuropsychiatric Laboratory. This will result in a computerised, detailed private dementia assessment of cognitive deficits and other neuropsychiatric issues associated with dementia.
Testing
As with many other diseases affecting brain function, blood tests and imaging scans will be required to generate the most accurate picture of the severity of the symptoms. These tests are outsourced to the highest quality and most convenient centres across London.
Follow Up
When all the results are available, a second consultation will take place with a private dementia consultant. Alongside providing a clinical diagnosis, a follow-up strategy will be discussed and explained. We will answer any questions and do our best to ensure you feel well informed and reassured during this time.
Testing for Dementia at Dementech: Comprehensive Evaluations for Accurate Diagnosis and Treatment Planning
We will arrange for blood tests to help exclude other causes of symptoms that can be confused with dementia. In most cases, these blood tests will check:
Liver function
Kidney function
Thyroid function
Haemoglobin A1c (to check for diabetes)
Vitamin B12 and folate levels
Urine test
People with symptoms of dementia are given several different tests to check their mental abilities, such as memory or thinking. Most tests involve a series of pen-and-paper tests and questions, each of which carries a score. These tests assess a number of mental abilities, including:
Short and long-term memory
Concentration and attention span
Language and communication skills
Awareness of time and place (orientation)
Brain scans are often used for diagnosing dementia once the simpler tests have ruled out other problems. Memory tests on their own brain scans can't diagnose dementia, but are used as part of the wider assessment.
These brain scans may also be used to check for evidence of other possible problems that could explain a person's symptoms, such as a stroke or a brain tumour.
An MRI scan is recommended to:
Help confirm a diagnosis of dementia and the type of disease causing the dementia
Provide detailed information about the blood vessel damage that occurs in vascular dementia
Show shrinkage in specific areas of the brain – for example, the frontal and temporal lobes are mainly affected by shrinkage in frontotemporal dementia, while usually just the temporal lobes are affected in the early stages of Alzheimer's
A CT scan can be used to check for signs of stroke or a brain tumour. But it can't provide detailed information about the structure of the brain.
Other types of scan, such as a PET scan, may be recommended if the result of your MRI or CT scan is uncertain.
Even if a brain scan doesn't show any obvious changes, this doesn't mean someone doesn't have dementia.
Book a Call with our Dementia Specialists in London
Our team is on hand to answer any questions or concerns that you may have. Simply fill in the form below with your details, and we will get back to you as soon as possible.
Get Dementia Treatment and Support Today
Meet Our Doctors
Our team of dementia experts in London provide expert care to diagnose, manage and treat dementia symptoms.
What does an initial dementia consultation entail?
The consultation will begin with an assessment, followed by a diagnosis. Once you have received your diagnosis, you will be given a management plan and will be prescribed medication. You will also receive a full consultation report.
All tests can be arranged prior to your consultation with us and ever after the consultation.
How quickly can I be seen?
We endeavour to see you on the same day, if possible.
Will I get a copy of my test results?
Yes, you will get a copy of your results as well as a CD of the MRI scan on request
Do you have MRI scan alternatives for those who are claustrophobic?
Yes we do. We offer an Upright MRI and an Open MRI.
How quickly can I get MRI scans, blood tests and other testing done?
You can get the tests within 2 days of requesting them, and test results will be received within 2 days.
Will I be taken off the NHS waiting list if I'm seen privately?
No. Seeing a doctor at Dementech will not affect your care through the NHS.
Do you offer video calls?
Dementech Neurosciences is now offering tele consultations to patients who are unable to physically attend our clinic on Wimpole street. We will be conducting these calls through Skype, FaceTime and WhatsApp call/Video call.
At this current time we do not offer finance. Payments will need to be made prior to tests and consultations.
Get Dementia Treatment and Support Today